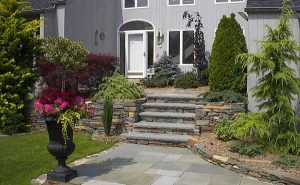 Our ALCA (Associated Landscape Contractors of America) Certified landscape team will design and install the garden of your dreams. We are committed to the delivery of high-quality, creative landscapes which will not only raise your spirits, but the value of your home!
Call us at (800) 729-0822 or email us at landscapes@bayportflower.com for an appointment.


2019 PLANT OVERWINTERING PROGRAM –

We proudly offer this service for customers who would like to keep their summer blooming favorites alive during the colder months but don't have the space (or time) to devote to their care.  Our Overwintering Program is priced by the pot size and includes top notch care throughout the winter in our greenhouses.  For pricing and questions, you can review the PDF below, call us at 631.472.0014 or email John at plantsupport@bayportflower.com.