CLICK HERE TO ORDER FLOWERS and access our 24/7 online flower shop – great service and beautiful flowers. Guaranteed.  Need more assistance in your floral selection? Call today at (631) 472-0014 to turn your feelings into flowers. Delivery is available around the corner or around the world, 7 days a week.
A long-standing tradition at Bayport Flower Houses is our talented flower design shop. Our floral designers will artistically turn your feelings into flowers with dramatic results! Guaranteed.
Contact our Flower Shop & Special Events Team at CHRISTINE@BAYPORTFLOWER.COM
Sympathy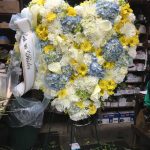 Flowers are used when we lose a loved one to create the perfect tribute. Sympathy Flowers have been a part of funeral and memorial traditions in nearly every culture throughout history.
CLICK HERE TO ORDER FLOWERS
Flowers had warmth, beauty and dignity to the service and for many, symbolize eternal life. Bayport Flower Houses is here to help during your time of need.
Weddings & Special Events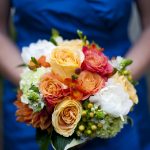 Whether you're planning a formal, high gala event or a simple garden party, your flowers are designed to suit your style as well as your budget. We would be honored to be a part of your joyous occasion.