Gorgeous Flowers, Artfully Designed. That is Bayport Flower Houses.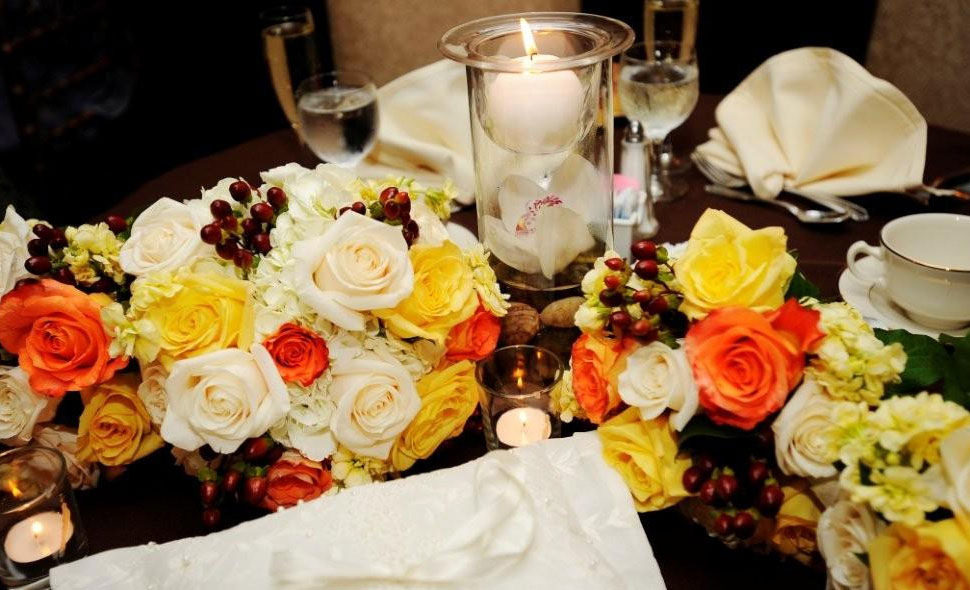 For over 80 years, we have been designing beautiful floral arrangements, personal bouquets and more. Our work can be found from the St. Regis Hotel in Manhattan to the vineyards of the East End and everywhere in between. Our floral artists work with you to fulfill your vision. Our flowers are your signature, reflecting your style and personality throughout your Wedding Day. Whether you're planning a formal, high gala event or a simple garden party, your flowers are designed to suit your style as well as your budget. We would be honored to be a part of your joyous occasion.  In addition to our Wedding Portfolio listed here, CLICK HERE  to take a peek at our most recent work.
In order to give you the full attention you deserve please call us at (631) 472-0014 or email CHRISTINE@BAYPORTFLOWER.COM to book your complimentary wedding flower consultation. For your convenience we are open 7 days a week. Best Wishes in your planning!
Reviews
Christine, I wanted to send you a quick email thanking you and your staff for our flowers. The amount of compliments we received on them were phenomenal! They were absolutely stunning on the tables and exactly what I had hoped for. I want to personally thank you for my bouquet which was even more gorgeous!!! Thank you so much for incorporating the succulents….that was my absolute favorite part!!! You were a pleasure to work with and made the day and Bellport cc even more beautiful (even in rainy weather)!!!
Hi Christine! Now that the wedding craziness has subsided and we returned from our honeymoon, we wanted to sincerely thank you for the beautiful arrangements you provided for our wedding. I was totally blown away at how beautiful everything came together, and unsurprisingly received so many compliments on all the flowers. The flowers were one of the things I was most excited for and you totally went above and beyond my expectations. I've recommended you to every person I know getting married, and I will certainly be back in the future anytime I need an arrangement! Thank you so so so much for helping make our day absolutely perfect!
Jessica and Andrew
Dear Joann, Thank you for designing and creating the beautiful floral arrangements for our recent wedding and for all your help throughout the planning process! Everything looked absolutely perfect and we owe it all to you. The flowers will always stand out in our memories and photographs.
Laura & Chris
Dear Joann and Bayport Flower Houses' Staff, We would like to thank you for the incredible job you did on every detail of our flowers for our wedding. They were absolutely perfect and everyone complimented them to us. The arrangements, colors and details melded perfectly with our rustic theme & look gorgeous in our photos. Thank you for helping to create our beautiful wedding! Much love & thanks.
John & Meredith
Hi Christine, Just wanted to say thank you so very much for everything you did. The center pieces came out even better than I imagined! Everyone was raving. You were easy to work with and made sure it was still everything I envisioned. I will be surely recommending you and the Bayport Flower House… Thank you!!!!!!
Kaitlyn
Dear Joann, Thank you so much for doing the flowers for my wedding. They looked beautiful! You did such a wonderful job. I will recommend you to everyone. Thank you again.
Jessica
Joann & Staff, Thank you so much for all that you did to make our day very special. The bouquets, corsages, boutonnieres and lavender centerpieces were all fantastic. Your hard work is truly appreciated.
Steph & Doug
Joann & Staff at Bayport Flower Houses, Thank you for the beautiful flowers! When we booked in January it was so hard to really visualize the fall colors for our bouquets, but they came out absolutely amazing and were everything we wanted! So many compliments! Thanks again!
Marissa & Jeff
Christine, just wanted to thank you for all the great flowers and centerpieces you made up for our wedding last wk. we loved it all and everything was perfect!!
Carol